Welcome to Wilder Dentistry!
We want every patient to feel like they've been a part of our practice for years. If you've had bad experiences with dentists before, we are here to put you at ease. If you have children that are experiencing a dental visit for the first time, please inquire about our Happy Visit. Our goal is to provide the best dental experience and perhaps a different experience than you've had before.
We invite you to tour our office anytime (during regular business hours). If you want to check out our office now, we have a virtual tour to walk you through our warm and welcoming state-of-the-art dental facility.
What To Expect During Your First Visit
After your office tour, we'll provide you with a complete diagnostic profile which includes a full series of X-rays, a complimentary set of intraoral images and oral cancer screening, and a complete comprehensive exam which will determine what cleaning will benefit your specific needs. We'll review your treatment plan, provide a financial estimate - including any insurance benefits to be utilized, as well as payment options available, and any educational materials based on your treatment needs.
New Patient Forms
Our New Patient Forms are now available online so you can complete them at your leisure – saving you time in our office and giving you time to carefully review our policies and procedures. Click on the link below to fill out and submit your forms directly to the doctor. No downloading, printing, or writing needed.
IMPORTANT: Upon signing in via the button below, you will need to complete two forms - new patient registration and a medical/dental history intake form. Please complete both forms prior to your visit. This helps to ensure we know how to best serve you for your very first appointment with us.
Dental Insurance:
Wilder Dentistry is a preferred provider for most insurance plans. Call today for a free benefits check. We are here to help you get the most from your insurance plan.
Payment Options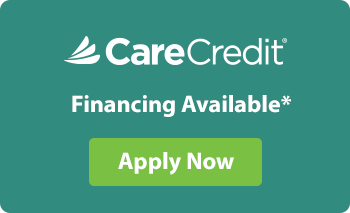 We are committed to providing quality and affordable dental oral health care. For your convenience, we accept cash, check, Visa, MasterCard and CareCredit (OAC). Call our office for more information.
We understand that unexpected dental treatment may result in the necessity of financing over time. Please feel free to discuss with us; as there is always a suitable arrangement that can be worked out.